Student Ministry at Ferguson Christian Church
At Ferguson Christian Church our youth (Middle School through High School) are lead by Pastor Kingston to find and follow Jesus. It's his passion to explore and share how the Christian faith is relevant in the most real and raw seasons of life. Students are welcome to ask hard questions and are invited to challenge themselves and the faith in a safe environment cultivated to prepare them for defending their faith in the world.
Sunday Student Ministry Classes
Before Service: In the Spring, Fall and Winter, students meet downstairs to discuss life and the Bible. During the Summer they are welcome to join a Sunday School class.
During Service: We encourage Middle and High School students to join us for for service in the sanctuary. Pastor Kingston will go more in depth with the morning scripture the students got a behind the scenes look at. The goal is to engage, inspire and encourage students to trust that God works through Bible Study and Christian community to give them lives of freedom.
Wednesday Nights
Students are welcome to walk through a teen Bible study curriculum with Pastor Kingston. Parents may choose to drop off their youth Wednesday nights at 5pm and attend a local small group.
Register Your Student
Volunteering with Ferguson Youth
We're so excited you have a heart to serve our youth and teach them about the love of God! Because we value the safety of both our youth and our volunteers, we ask that anyone working with children or youth receive a background check and training on child protection. To begin the process of serving in Ferguson Youth please fill out the application below.
Pastor Kingston Leads Our Students
Kingston Arthur has been preaching and pastoring at Ferguson Christian Church since 2016. Prior, he served as a youth minister in Bethalto, IL. Kingston is married to his wife of 5 years, Krystal. They have 3 children, Zion-3, Zeal 1, and Zoé due in the Fall.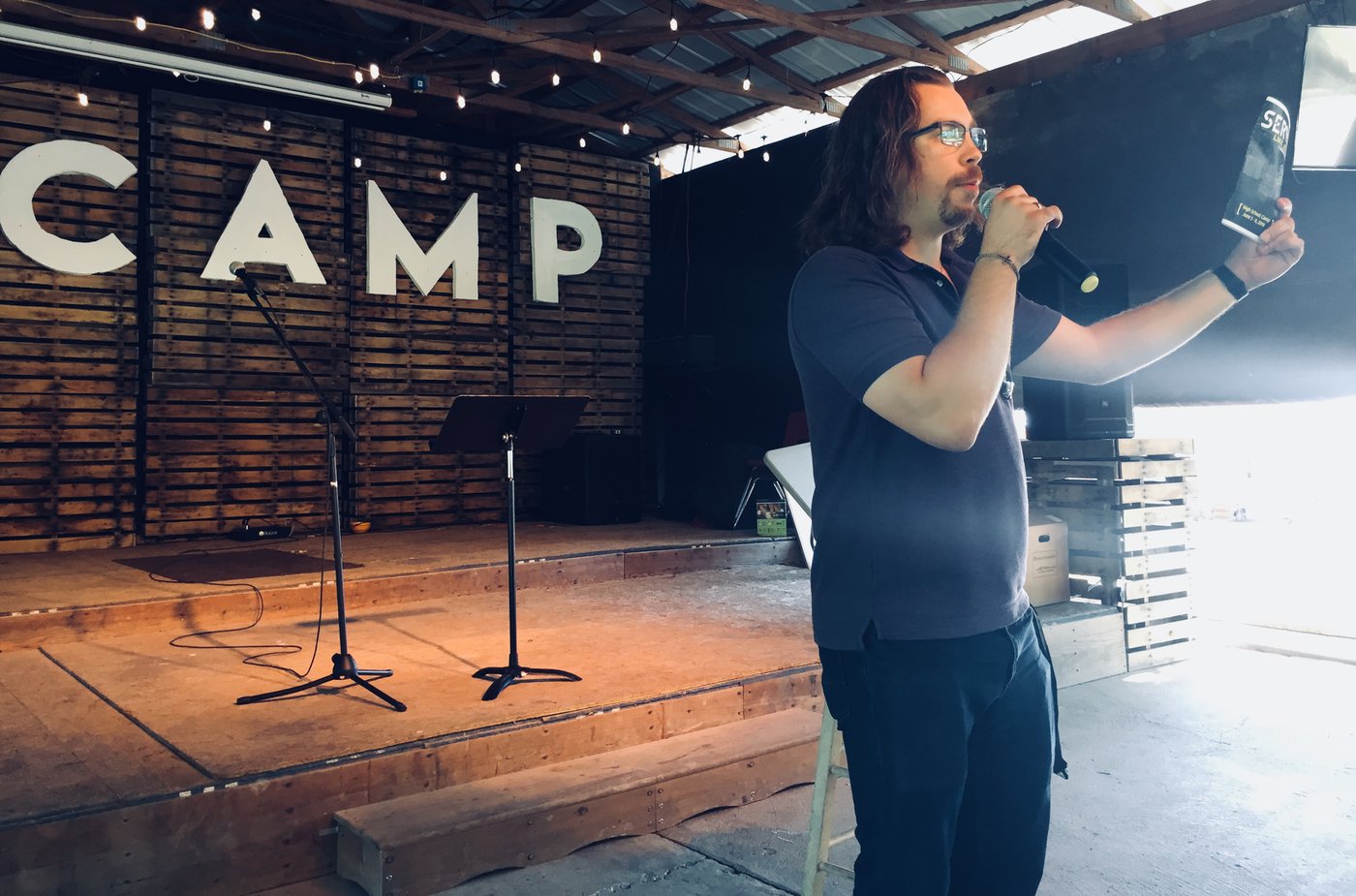 Got questions?
If you have further questions concerning the Ferguson Student Ministry experience or visiting Ferguson Christian Church with your youth, simply click the button below and get in touch with us!